To delete your account, open your GotCourts app. Go to your profile by clicking the menu button in the top left corner and then clicking on your name.

Then, go to settings and click on "Delete account":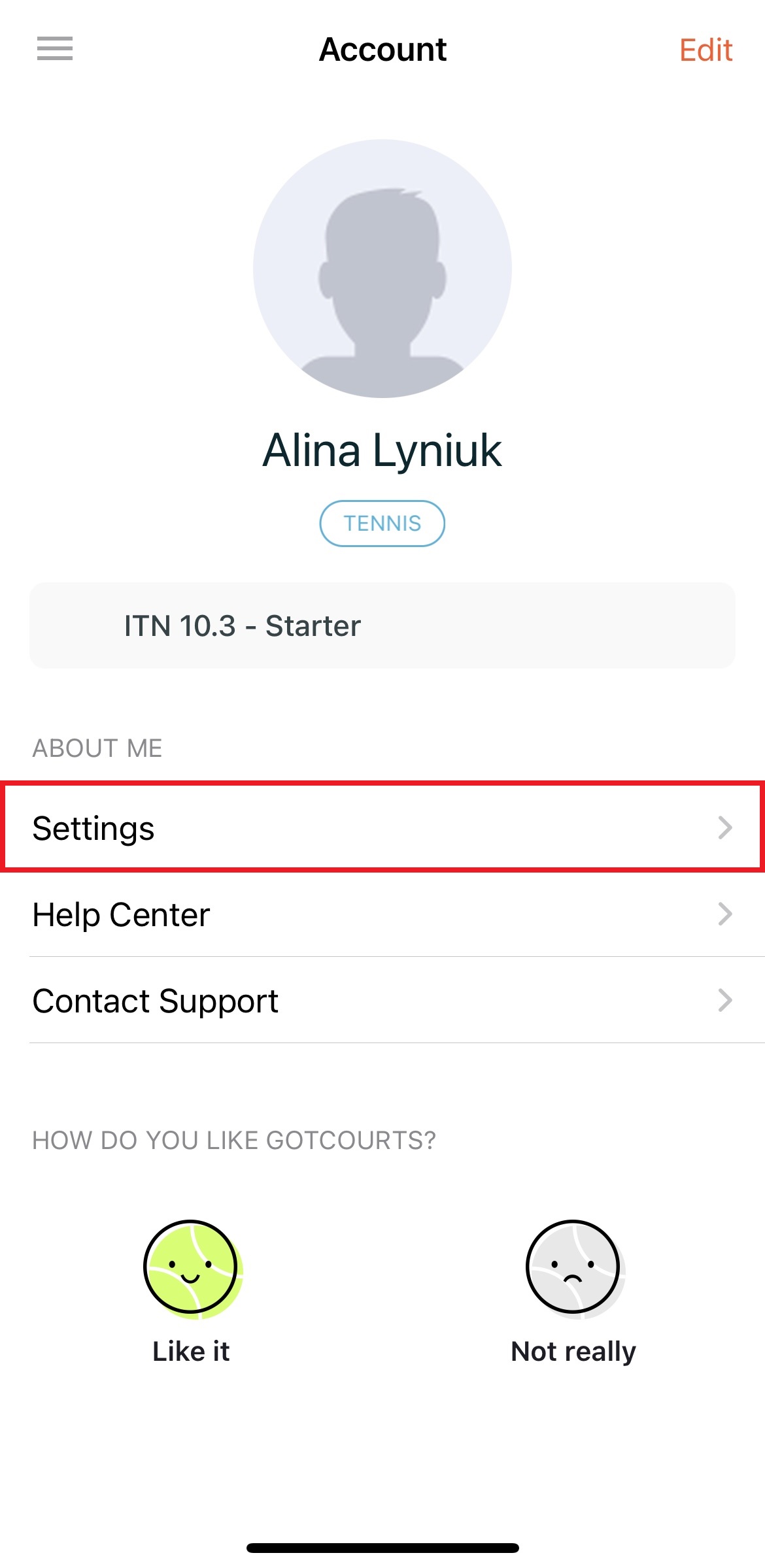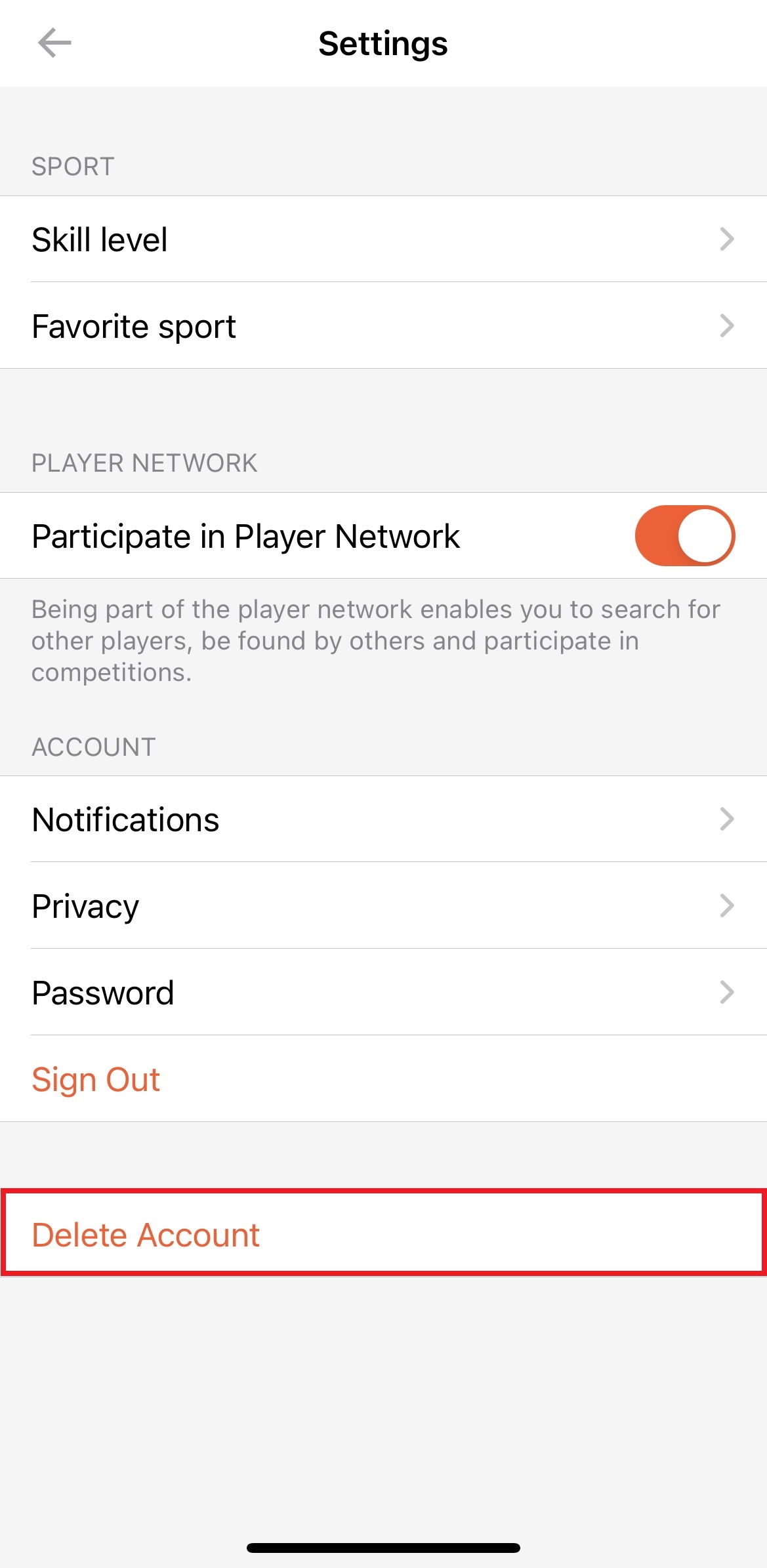 Tap on "Yes, I want to delete my account" to confirm: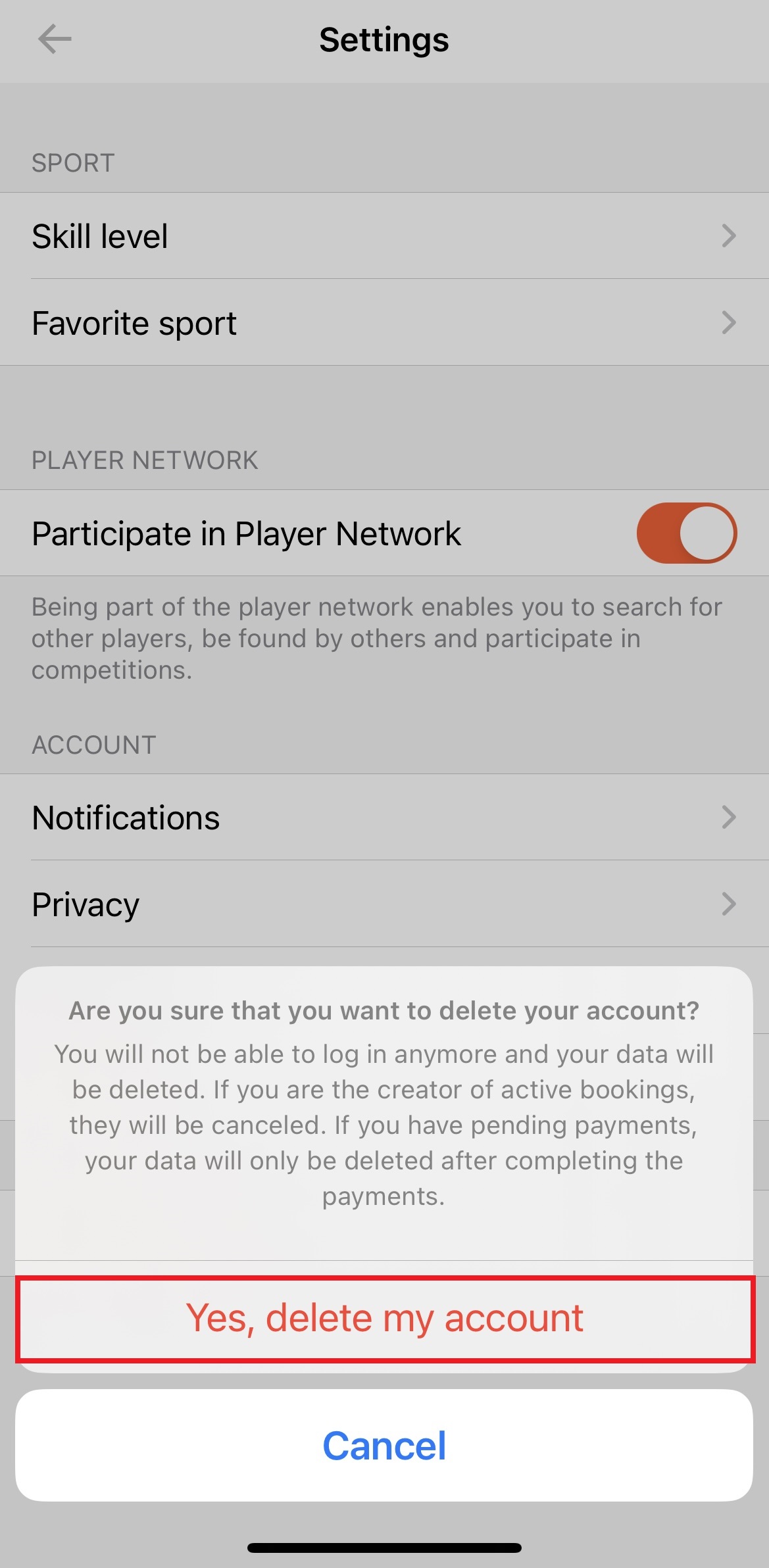 Important: Account deletion cannot be undone.

You can also request the deactivation of your account by contacting us from the account you want to deactivate at support@gotcourts.com. Please ensure that you provide us your name, surname, mobile number or email-address in the email.