In order to book courts in private clubs you have to be member of the club. There are two options to request the membership in a club:
Alternative A:
Choose a club with the help of the search form and then click on the respective pin on the map in order to open the dialog box. Click then on "View full club profile".
You arrive at the profile page of the club you chose. On the right side you find the option "Send membership request". Click on this button and you automatically send a request to the club administrator. You will be informed by e-mail if your request has been answered.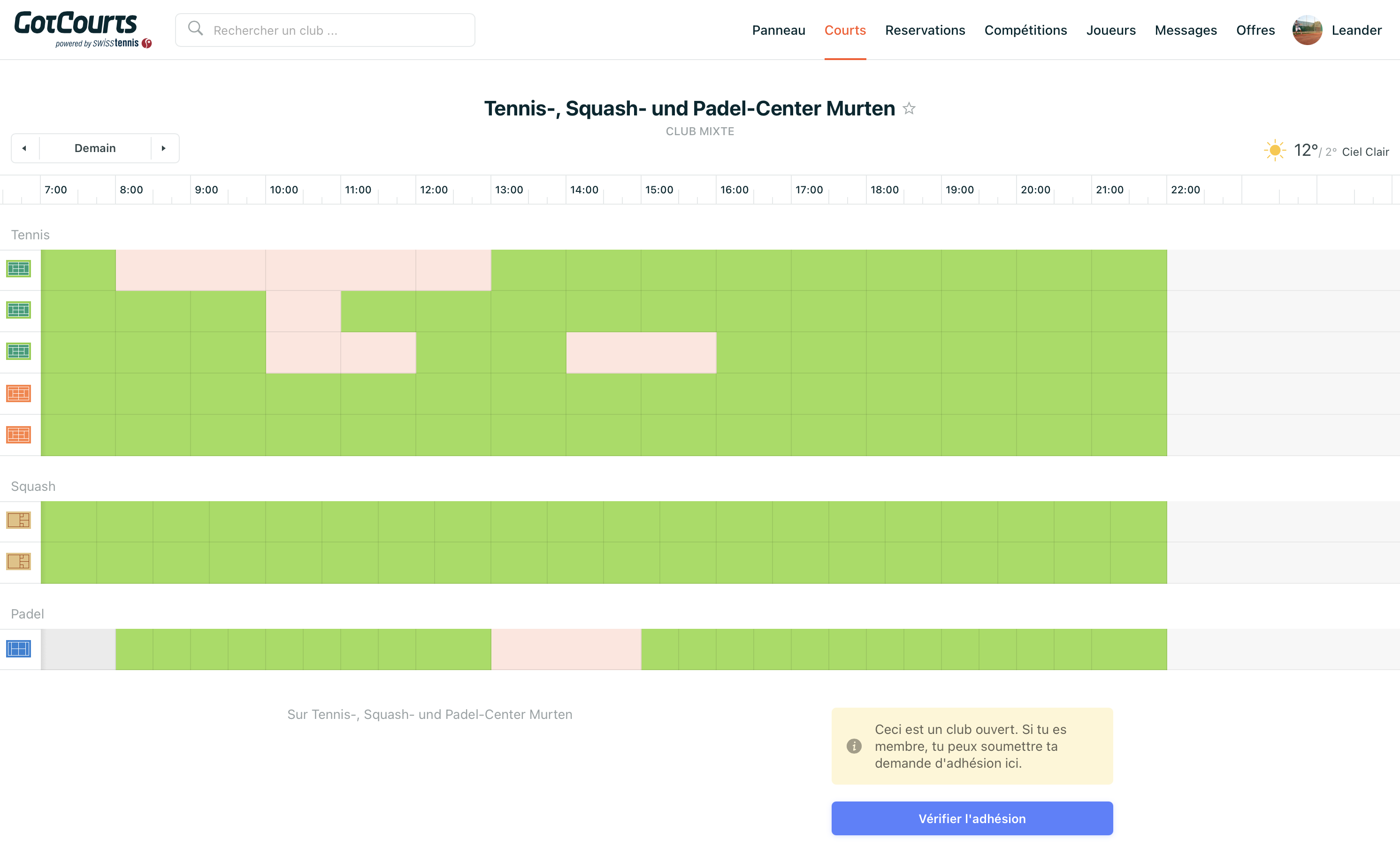 Alternative B:
After you successfully logged yourself in, you move the cursor to top right corner of the main menu where you find your surname. Click on "My profile".
Now click on "Edit Profile" on the bottom of the page.
Choose "membership" in the menu on the left side.
Now you see all your memberships in clubs that are using GotCourts. If one club is missing, you can enter the name of the respective club into the search field and then click on the club if it is displayed as a proposition.
As soon as you click on the name of the club, the membership request will be sent to the club. You can check the status of your membership request at any time on this subpage.