The following view is suitable for the court assignment at the tennis facility: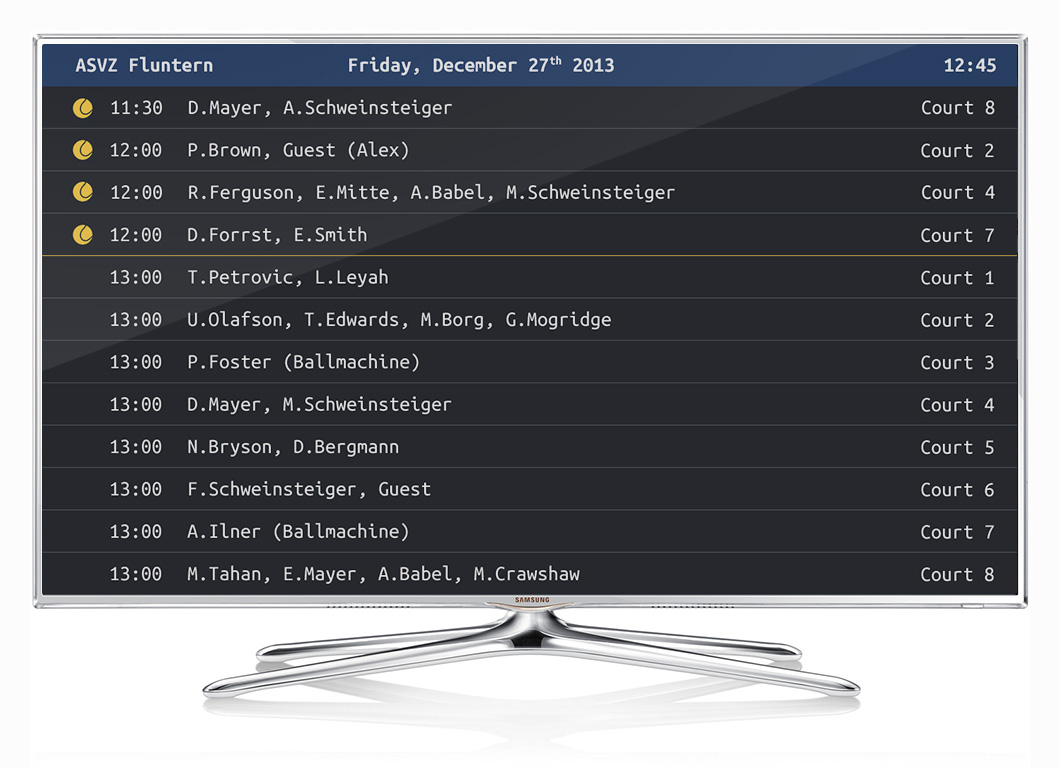 This view shows the current and upcoming court reservations in the list form. It can be displayed either on a conventional PC/laptop or on an internet-ready TV device. To do this just follow these two steps:
Login to your gotcourts.com account and open menu item "Terminals"
Click on "New terminals"
Open URL (e.g. https://www.gotcourts.com/terminal/tv/c8c38) on the TV Screen
Please note: This option doesn't require you to sign in, since the special link already contains your facility's login data. This is why it is important to keep this link a secret and not to give it to unauthorized persons.