You have the possibility to add your players to different categories. When you add a player to your facility, he is automatically assigned to the category "Customers" (in case of a public facility). This automatically generated category doesn't exist for tennis clubs that are solely membership-based. In that case you must assign a category to the player..
If you would like to change a player's category select the wanted player (check the box right at the front in the player list) and click on "Change category". This will take you to the following dialog box:
Choose to which category you would like to move the selected player and click on "Save changes" to confirm the move. You can assign one player to multiple categories.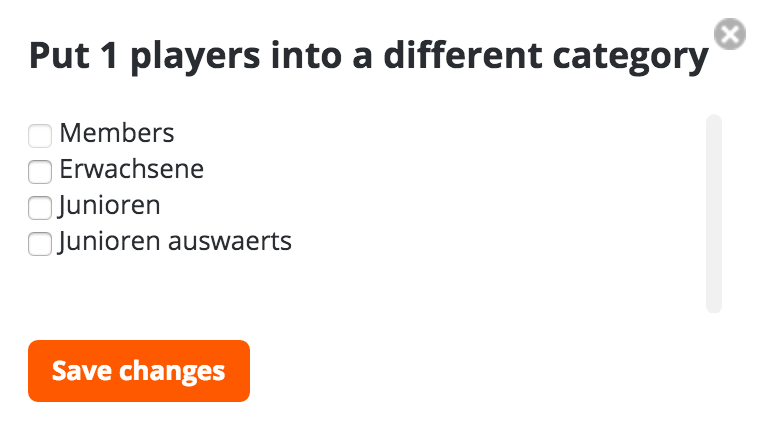 You use categories in order to assign different privileges and priorities to players regarding prices, permissions and settings.