Click on the pencil symbol to the right of the particular court in the court overview (under Settings / Courts).
In the opened dialog box you can set one of the allowed reservation lengths for this court (you can choose between 45min, 60min, 90min and 120min).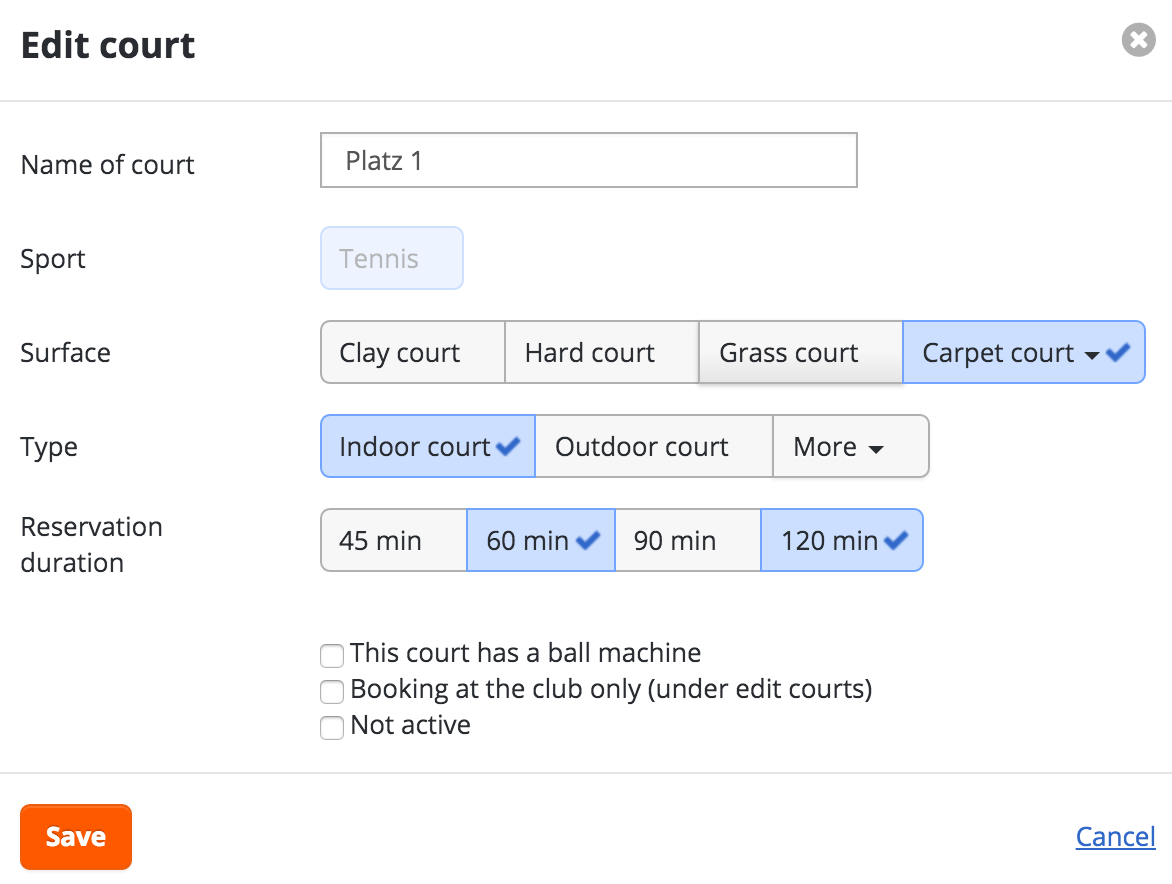 Please note: Based on the chosen reservation lengths a fitting bookings scheme will automatically be suggested in the background. However it can be readjusted anytime in the advanced settings. You can find more information about this here.