GotCourts now offers the convenient possibility to have bookings automatically settled via deposited credit card!
The benefits are obvious:
No more waiting periods due to payment on site 
Never again not enough cash ready to hand (e.g. in cases where payment via credit card are not possible on site)
As soon as you've successfully added a credit card to your profile you can not only make reservations at clubs which require online payment, but also your bookings are automatically payed via deposited credit card (note that the amount will not be debited as long as the reservation can be cancelled).
How can I deposit a credit card?
a) directly within the reservation dialog window of a reservation (after submission and completion of the reservations, those informations will be stored automatically in your profile; see also b) below).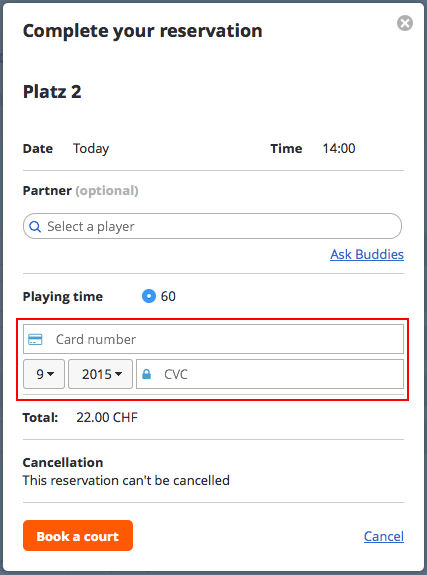 b) in your profile:
Within your account go in the menu bar to "edit profile" and click thereon in the left column on "Online payment".
Here you can add one or more credit cards to your profile. In order to do that, just click on the "Add card"-button and insert the required information.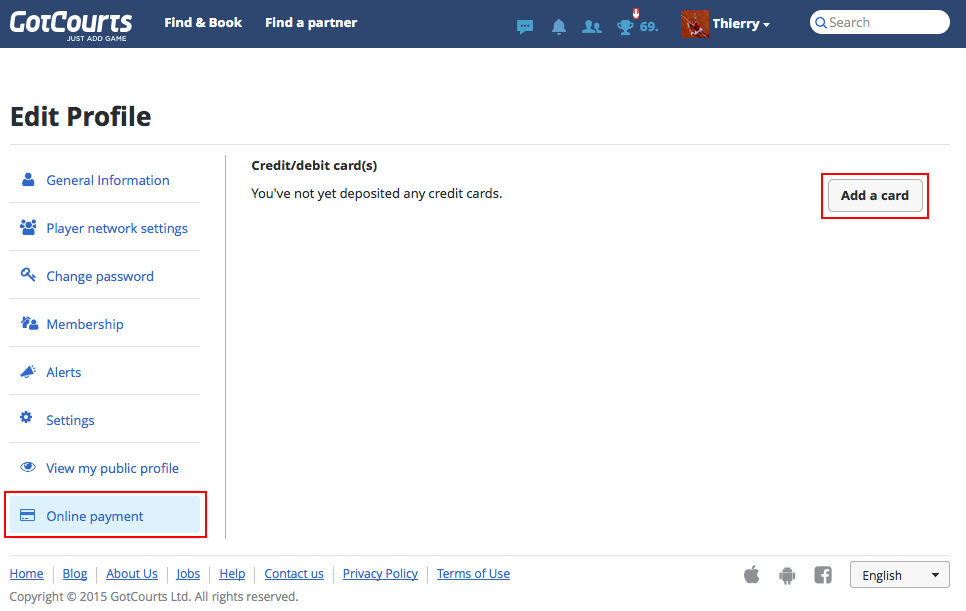 Remarks: 
These credit card types are supported. 
The first credit card added will be your default card. You can change this when adding another card by checking the box "Use as default card".