To activate online payments for individual reservations for your facility you need to do the following:
Go to "Settings" in the admin section and click down on "Online payment" in the left column.
Tick the checkbox "Activate online payment" and click on the button with the same to confirm.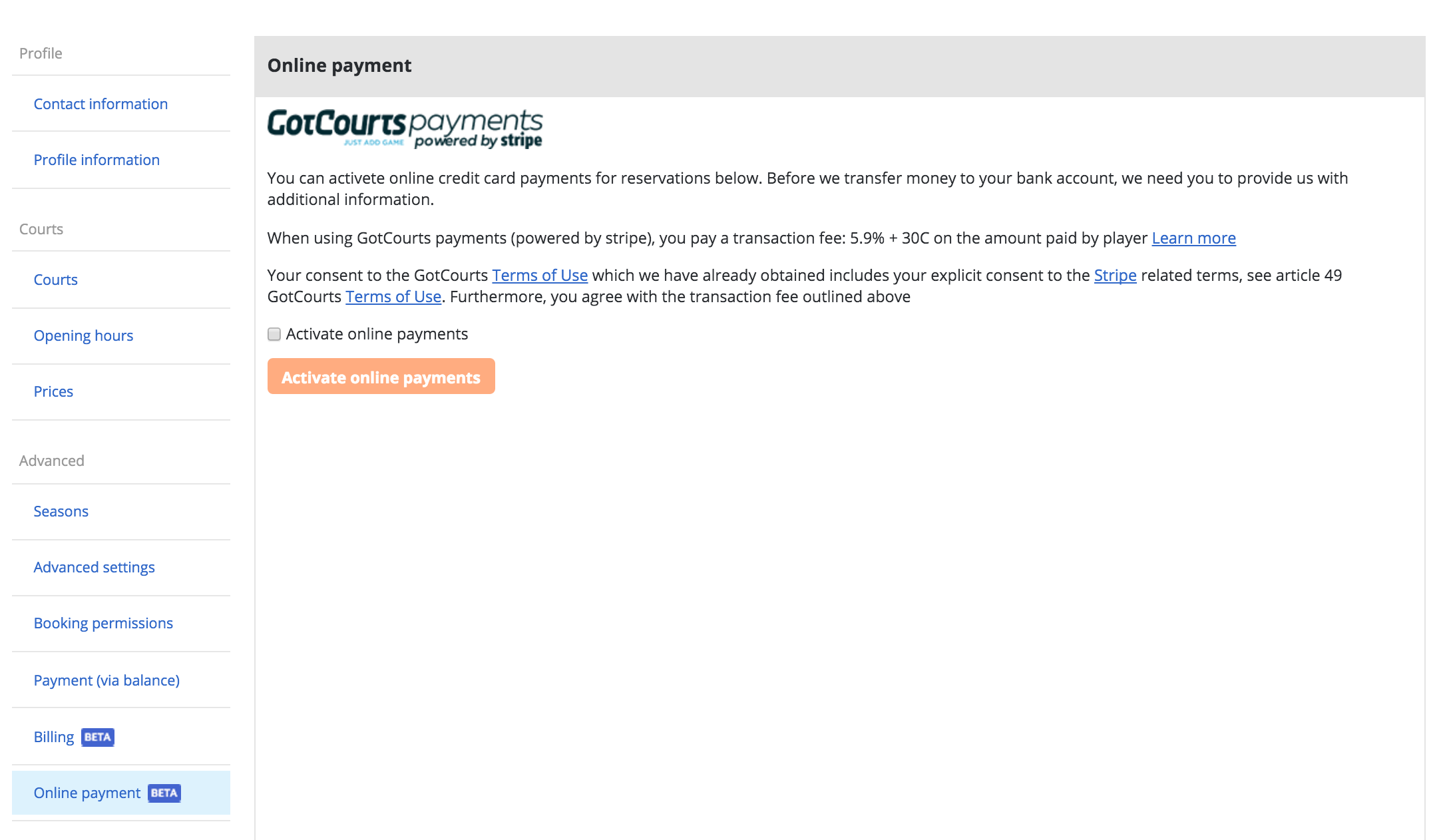 Important: From this moment on reservations via GotCourts will only be possible if a valid credit card is entered.
In order for the accumulated payments to be transferred to your bank account, the details shown on the following screenshot are required: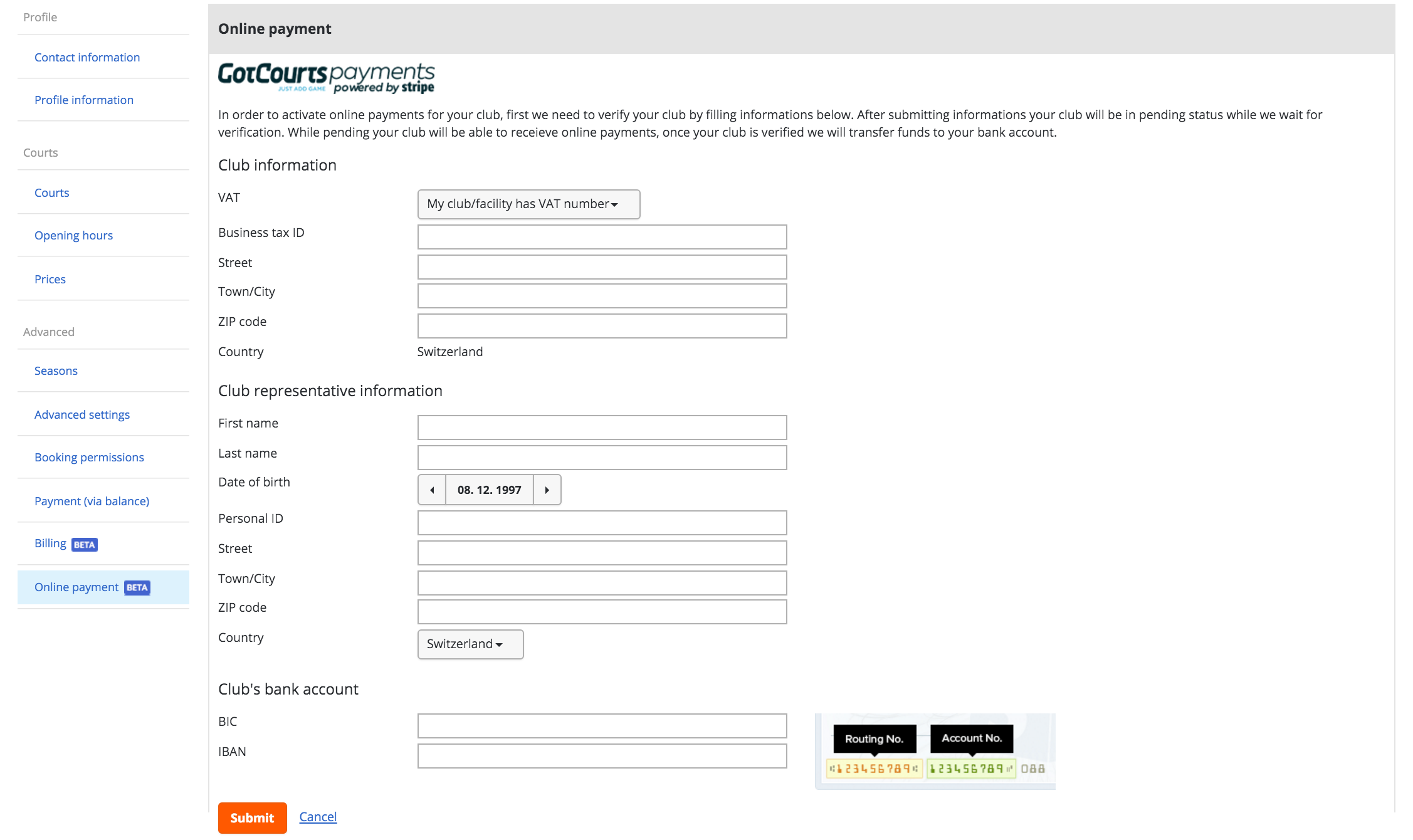 Please note: Until these details has been confirmed, your club will have a "pending status", but the players will already be able to make online payments!