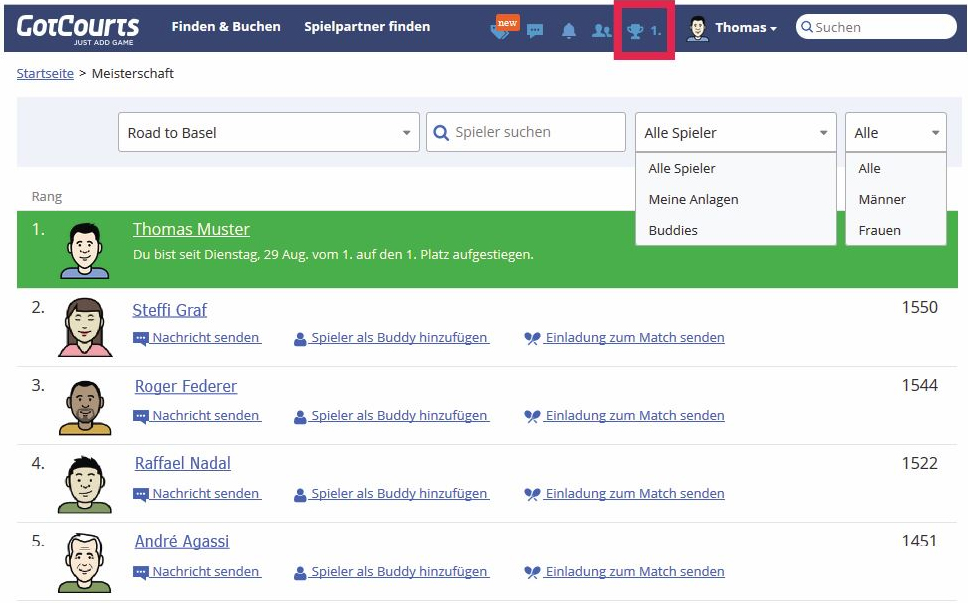 Your menu on www.gotcourts.com will contain a new trophy symbol. If you click on it, you will get to the following view:
You will find not only your position but also the entire championship ranking. You can see how many points are between the player ahead of you or behind you. Use the ranking to send direct invitations to players you want to challenge!


You can sort the ranking by using the following filters:
Sort the ranking by the players' names

Sort the ranking by your buddies

Sort the ranking by gender
Note: The ranking is only available on the web view. Click here to get there.