If your club assigned a ball machine to a court, you can book a court and reserve a ball machine.
And this is how it works:
Start your booking as usual.
After choosing a court and time to play, new window appears.
Here you can find the option to add a ball machine. Use the slider to do so.
Complete your reservation by clicking the "Book a court" button.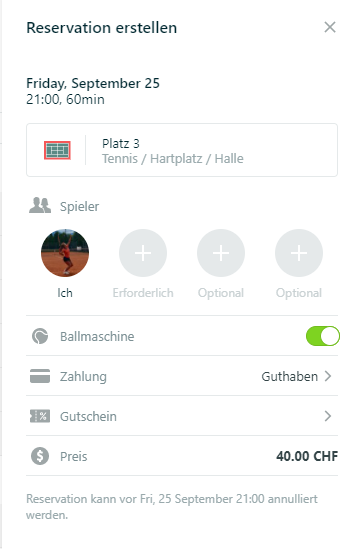 In the app it looks like this:
Android: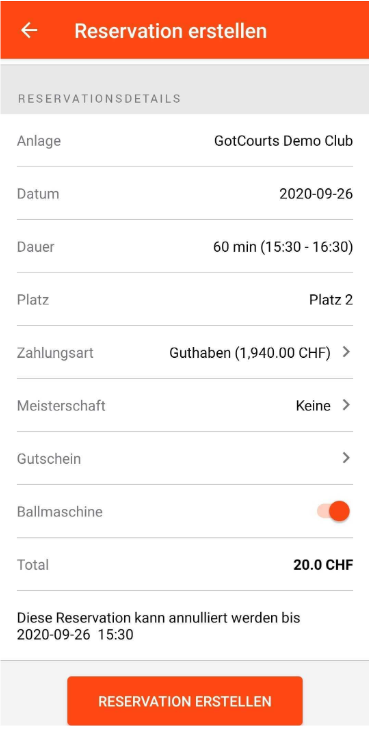 iOS: