TO DO: LINKS + BILDER
If a player does not have the permission to play on your facility (e.g., because of the unpaid membership fee), you can revoke the player's booking privileges: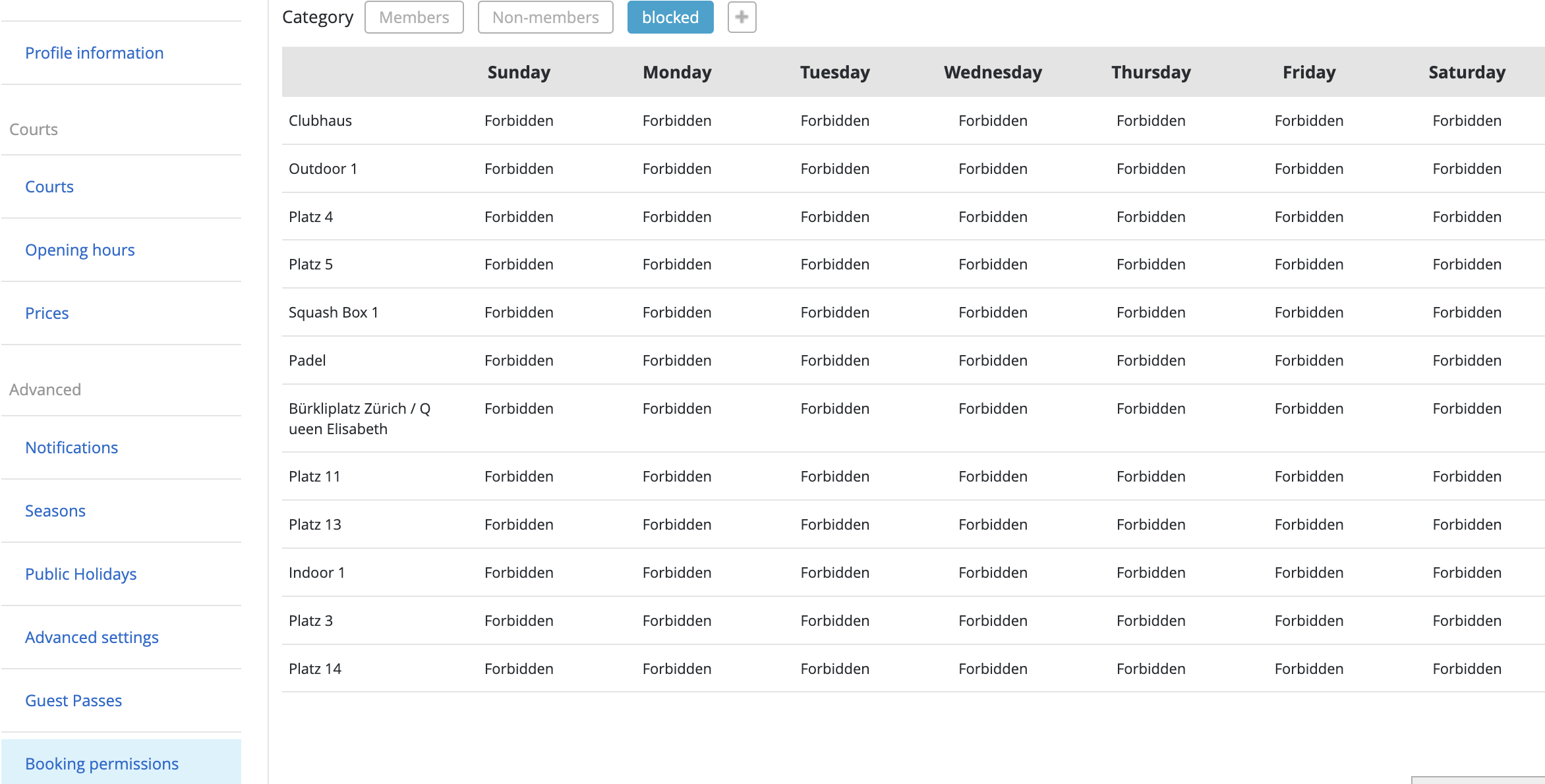 In addition, if the player is also not allowed to be booked as a playing partner by other members, please go to Settings >> Advanced settings >> Reservation restrictions and please add an exception for the blocked category - in the Allowed number of reservations (per day & in total) please enter "0":

*Important information about exceptions in the settings can be found here.
If another player adds the blocked person to a booking, the booking attempt will be stopped, and the following message will be displayed: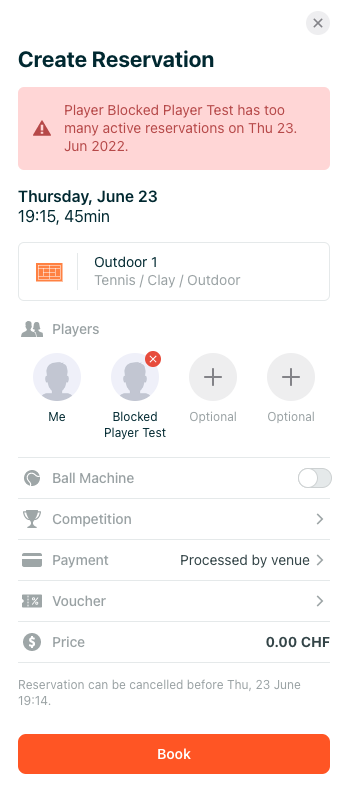 ATTENTION: If you allow the last-minute bookings on the facility, it may happen that such a booking is completed - the last-minute reservations are independent of the booking contingent!

In order for players to be appropriately informed about various measures, we recommend using the push notifications as well as other communication channels - more information can be found in our video tutorial.